With comments like "This site is so beautiful I might cry," and "The new website is great! I love it!!! Keep up the great work. :)" you know it's an excellent redesign. Seriously, the new look is incredible, and a really significant change over the last iteration fo the DL.TV website; from top to bottom the site looks different, and the content is much more accessible and easier to navigate than before. From the subscribe feeds on the left to the "Meet the Hosts" on the right, it's all around much much better and a more rich site design.
Check out the screenshot below (click for a larger view):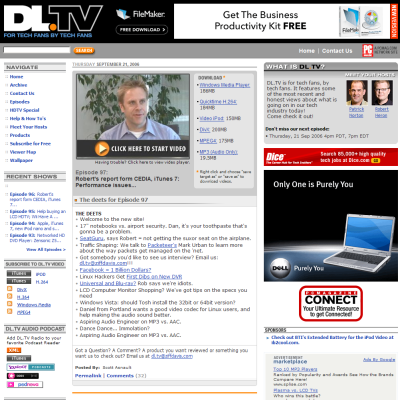 Very nice redesign! Well done guys, keep up the excellent work!
[ http://dl.tv/ ]