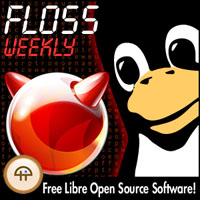 On this week's episode of FLOSS, Aaron Newcomb and Dan Lynch host the show and chat with special guests Arjan Scherpenisse and Marc Worrell about Zotonic! From the show notes:
Zotonic is the open source, high speed, real-time web framework and content management system, built with Erlang. It is flexible, extensible and designed from the ground up to support dynamic, interactive websites and mobile solutions.

Zotonic is incredibly fast and wonderfully stable – suited for anything from basic websites to complex distributed applications. It offers an elegant backend for managing content with the flexibility that developers need to build truly amazing applications.
FLOSS Weekly // Episode 243
[ episode notes | audio download | HD video download ]