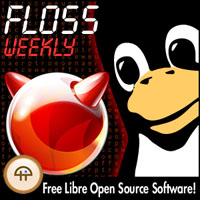 On this week's FLOSS Weekly, Aaron Newcomb and Dan Lynch chat with special guest Carlos Puchol about Amahi, an open-source platform that takes a dedicated PC and uses it as the central computer for your home! From the show notes:
It handles your entertainment, storage, and computing needs. You can store, organize and deliver your recorded TV shows, videos and music to media devices in your network. Share them locally or safely around the world. And it's expandable with a multitude of one-click install apps.
Check out the show to learn more!
FLOSS Weekly // Episode 275
[ episode notes | audio download | HD video download ]