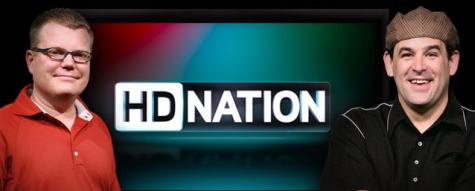 Patrick Norton and Robert Heron are back together, just under a different banner now! Together they make up the crew of HD Nation – a new video podcast at Revision3 dedicated to all things high-def, and making sure you're picking up the right TVs, the right monitors, the right cables, the right accessories, and more!
It's a shame that Patrick and Robert seem to be leaving DL.TV behind, but at least there's another show where we can get our Patrick and Robert fix. Since HD Nation will be targeted directly at home theatre gear, they'll have plenty to talk about!
On the first episode, they discuss bargain HDMI cables, YouTube upgrades for HD video, the contrast ratio myth, and much more! Subscribe today!
HD Nation // Episode 1
[ episode notes | HD video download ]