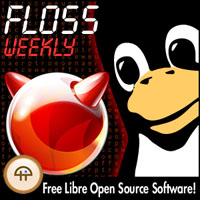 On this week's FLOSS, Randal and Aaron Newcomb are at the helm, and this week they discuss AskoziaPBX – something I wasn't familiar with until the show, so I"ll let the show notes describe it:
AskoziaPBX is a complete telephone system. It can speak to nearly any telephony technology in the world and is configured via a highly intuitive WebGUI. Designed to run on low-resource systems.
They chat with Michael Iedema, head of the AskoziaPBX project, about how he and the folks behind it are shaking things up.
FLOSS Weekly // Episode 126
[ episode notes | high quality video download ]