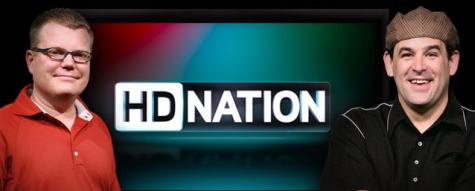 On this week's episode of HD Nation, Patrick and Robert sadly announce that HD Nation is going on "hiatus," which is Discovery Digital Networks' code for "canceled unless there's a massive revolt." It's sad, and we're sad to see the show go – hopefully Patrick and Robert can roll more HD content into other shows, and I really hope that this doesn't mean that Robert is leaving altogether – that would be a huge loss, especially since he's not doing Tekzilla anymore.
On this episode though, they discuss a luxury Blu-ray player, Logitech's Illuminated Living Room Keyboard, a hot new Smasung set, and more.
Thanks so much for all of the episodes of HD Nation guys! It's an amazing show, and we'll definitely miss it.
HD Nation // Episode 262
[ episode notes | HD video download ]